One of the lesser-appreciated SEM tools that are highly beneficial for SEO (search engine optimization) campaigns is call tracking. After spending years doing SEO campaign planning, it is easier to appreciate the value of tracking calls. In the past, the practice was mainly neglected by SEOs because of Google's NAP (company name, address, business phone number) consistency requirements, which didn't allow unique phone numbers across multiple channels. Call tracking involves dynamic number insertion (DNI) by using different numbers on different channels to track contacts. Changes to Google's algorithms no longer penalize users for this call-tracking practice, so it is time to rediscover the benefits of this SEM tool.
What Is Call Tracking?
Call Tracking is the practice is assigning a different number to each marketing channel that a company utilizes. Its purpose is to allow clear-cut sourcing of inbound calls and better understand the valuable information tied to those calls and channels. Since every channel has a unique number, callers don't need to ask how or where they found out about the company. For example, imagine that a company wants to utilize as many online and offline channels as possible. It would have a different phone number for social media ads, billboards, PPC ads, television commercials, radio commercials, and bench ads to track calls effectively.
It is much more challenging to determine which online marketing channels are most effective without tracking all calls. Not all potential customers who contact a company will state what compelled them to call. Because of this, digital marketing campaigns can lose money by pouring funds into channels that may be ineffective or campaigns that may need significant improvements. Think of an SEO marketing campaign without call tracking data as simply a guessing game, and guessing games are costly for marketing.
Tracking does more than show a call's source, and it provides both qualitative and quantitative data. Marketers can see affiliated keywords, conversion sources, activities of site users for online channels, phone numbers of leads, identity information of agents who speak to callers, call length, locations of callers, and devices of users for online channels. Also, tracking programs allow for recording conversations to study for improvement insights and other qualitative information.
Why Are Phone Calls Important?
In the age of chatbots and social media messages, it is easy to spend too much time focusing on responding to direct messages or investing in chatbot services. While these features can be helpful, they often consume the attention SMBs should be given to regular phone calls.
According to research, more than 75% of adults prefer a phone call to talk to a live person who can help them. More than 80% have experienced automated systems that did not allow them to speak to a real person, and more than 50% were unable to find answers to their questions on a website. Also, more than 50% said that they decided not to use a service or product after not getting help from a live person. These statistics highlight how powerful inbound calls can be. Now, it is time to look at why call tracking is so beneficial for SEO campaigns.
Fundamental Ways Call Tracking Benefits SEO
There are plenty of small and significant benefits for users. Some businesses, especially those discovering niche markets, may experience more benefits of using call tracking software (CallRail, Call Tracking Metrics, Google Analytics, Google Tag Manager) than others. However, the ability to connect calls to different channels allows users to enjoy several benefits. These are the top four.
Calculate ROI More Precisely
Without the ability to track calls, it is harder to determine ROI. Customers who are asked where they heard about the company may not always answer honestly. For example, a person may check the top box on a questionnaire to get through it quickly. Also, employees may forget to ask callers where they heard about the company or make up answers if they forget. Tracking is much more precise and reliable, meaning that ROI calculations are also more accurate.
Plan a Smarter Budget
By determining the ROI of all channels, it is easier to decide where to put funds and direct SEO efforts. For example, a company may realize that its products only appeal to a younger market. It may recognize that specific social media platforms and television ads are the only high-ROI channels. As a result, it may allocate most of the budget for those channels, and the insights it gains on market strength can direct its future research for its target market or markets.
Improve Landing Page Optimization
It is easier to see the steps that led a person to a web page by tracking calls. It is possible to see the keyword that connected the searcher to the result, giving more insights into keywords. This allows companies to pinpoint their most effective keywords for conversions.
See Conversion Information
Being able to track keywords and conversions tied to them also benefits research for targeting traffic. Using tracking data for an SEO campaign can show which calls are connected to more conversions, revealing the source (e.g., Facebook, Google My Business, directories like Yelp). Studying the keywords, marketing messages, or page features of the channels that lead to more conversions is a valuable part of a targeted marketing strategy.
Who Should Track Calls for SEO?
Many SMBs attribute the majority of their success to inbound calls. Although it is essential to build and maintain a robust online presence and establish a local business as an authority figure within its industry, one of the most important parts of survival is maintaining an effective marketing strategy. A significant part of that strategy is regularly reviewing and revising it as necessary.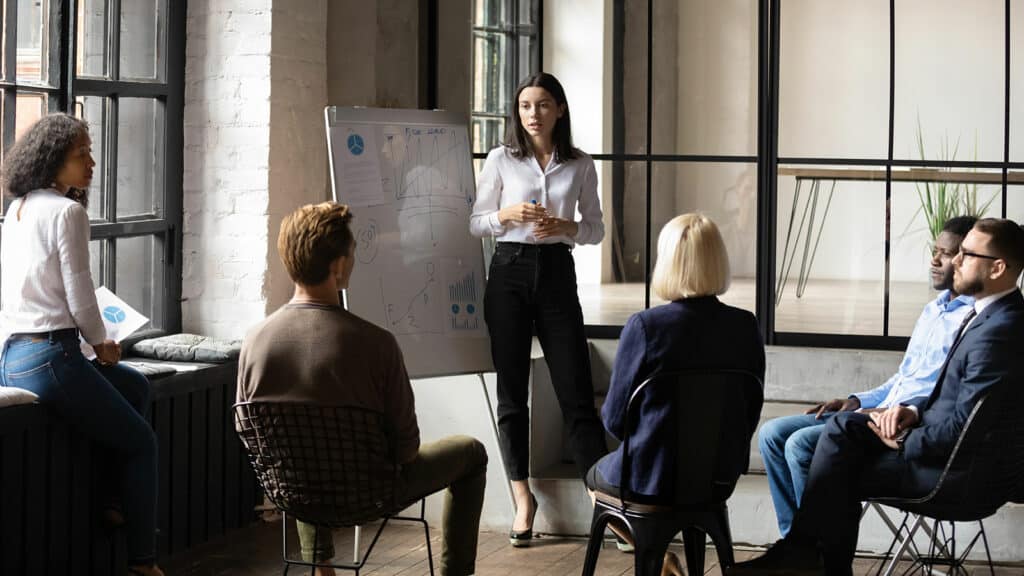 Market research and keeping up with current trends are helpful, but the ultimate goal is knowing which channels or messages drive people to call and become customers. It allows for easier management and effective modification of any SEO campaign. A wide variety of SMBs can benefit from tracking calls, and these are just a few of many examples of types of business owners that can benefit from call tracking numbers:
Real estate agencies
Medical clinics
Auto dealerships
Brick-and-mortar retail stores
Airlines
Hospitality business listings
Local service providers (Local SEO)
E-commerce outlets
Developing Effective SEO Campaigns
When creating content to use along with tracking calls, it is essential to consider several reflective questions. These are some examples:
Exactly what are my customers searching for?
How can I help my customers solve their problems?
What are my customers' most significant pain points?
Which questions do customers ask the most?
How can I help educate my customers?
Developing high-quality content to deliver to users, optimizing content, and setting up marketing channels are tasks that take a lot of work. Tracking lead generation, researching the target market, and keeping up with trends are also tasks that require a lot of work. Although some SMBs try to delegate SEO-related tasks to employees who may be underqualified or untrained to handle them, it is more effective to work with a professional SEO campaign planner.
By working with a professional, your company adds the value of SEO experience, training, and dedication to your marketing strategy. If you want to learn more about how professional SEO services benefit your business, we will be happy to discuss call tracking solutions and other options with you.