Businesses aren't always in one single location. Companies grow to where the demand is needed the most; this can range anywhere from small towns to big cities to offering services state-wide. This can make it very difficult to optimize your website for a multiple-location business. Properly optimizing your business for multiple locations requires some careful strategies and work; learn more below.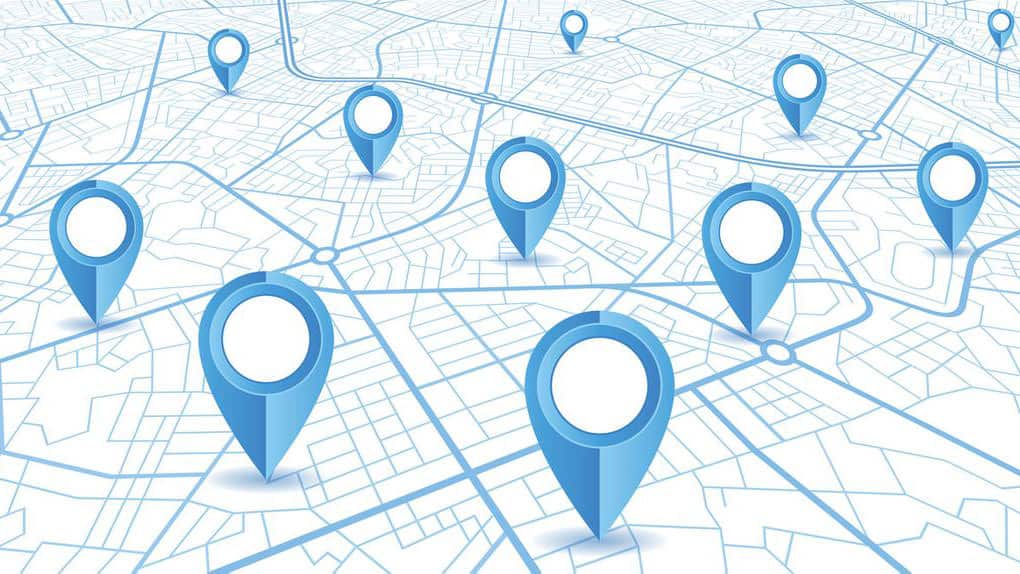 How to setup Multi-Location Businesses using Local SEO Strategies
One page for one location
Be specific about your service and location. Google needs a specific page to rank for that keyword.
Don't fall into the trap of going after higher traffic keywords. I've seen people pluralize the headers in hopes of tricking Google, but all that does is confuse search intent.
An example of malformed search intent I often see is trying to pretend the organization is larger than it is. e.g., "Addiction Treatment Centers" (1.3k search volume) denotes a list of treatment centers (directory), whereas "Addiction Treatment Center" (2.9k search volume) shows you have one facility in that area. You would think Centers would garner more traffic when it really doesn't.
Create Individual Pages for each specific location; These location pages (landing pages/local pages) should not be identical (steer away from duplicate content) but Include:
Location of your business, including your business name, address, and phone number (NAP)
Local content (business hours, staff information, testimonials, news, events, etc.)
An embedded Google Map on each individual location page
Location-specific comments and reviews from customers
Location-specific Title Tags and Meta Descriptions (adding local-specific keywords)
Images from inside your business and the team members that work there.
Social Media links
Negative review mitigation
Searchers want a one-stop shop to learn everything they can about your business, so don't make them work for it.
Citations (Local Business Listings)
Add local citations to those pages; you can do this automatically using a service like BrightLocal, WhiteSpark, or Yext.
Essential citations are Yelp, Apple Maps, GMB, Bing Places, Yellow Pages, Facebook, and Twitter; these will verify your local business.
You will want to join chambers of commerce organizations to grow your local directories listings.
Google Search used to carry more weight behind local citations (local backlinks), but now it acts as a signal to verify the authenticity of your location page.
Structuring your Pages
Create easy-to-understand siloed URL structures; this will improve your site structure and leave room to grow your business. It also allows you to easily be able to add more location pages to your website without confusion.
e.g.,
/worldwide/USA/west-coast/California/Los-Angeles-county/Pasadena/
(keyword stuffing does not help your rankings)
v.s.
/California/Pasadena/
After setting up your silo, link the parent pages to its children. In the example above, "California" would be the parent, "Pasadena" is the child. This will optimize your link score, crawl tree analysis, and location SEO score.
Local Schema
Add your business name, address, and phone number (NAP) to your website's schema (markup) to improve local search rankings.
Within the Schema settings, you can add SameAS, so Search Engines know precisely where you are located.
Google My Business + Bing Places
Add your location pages to Google My Business Listings (GMB) and Bing Places. This will help Google & Bing identify and verify your business locations.
Complete your business profiles with detailed business information to build out your knowledge graph.
Each location should have its own GMB listing and Bing Places page. You can verify locations in Bing automatically using the GMB connector.
Ask for online reviews from patrons, but do not incentivize them to do so; that goes against Google policies. Customers using mobile devices to leave reviews are more valuable because Google can verify the person is actually at the location.
Examples
If you want to see an excellent example of local SEO done correctly, HomeDepot has mastered the game of Local SEO for Multiple Locations.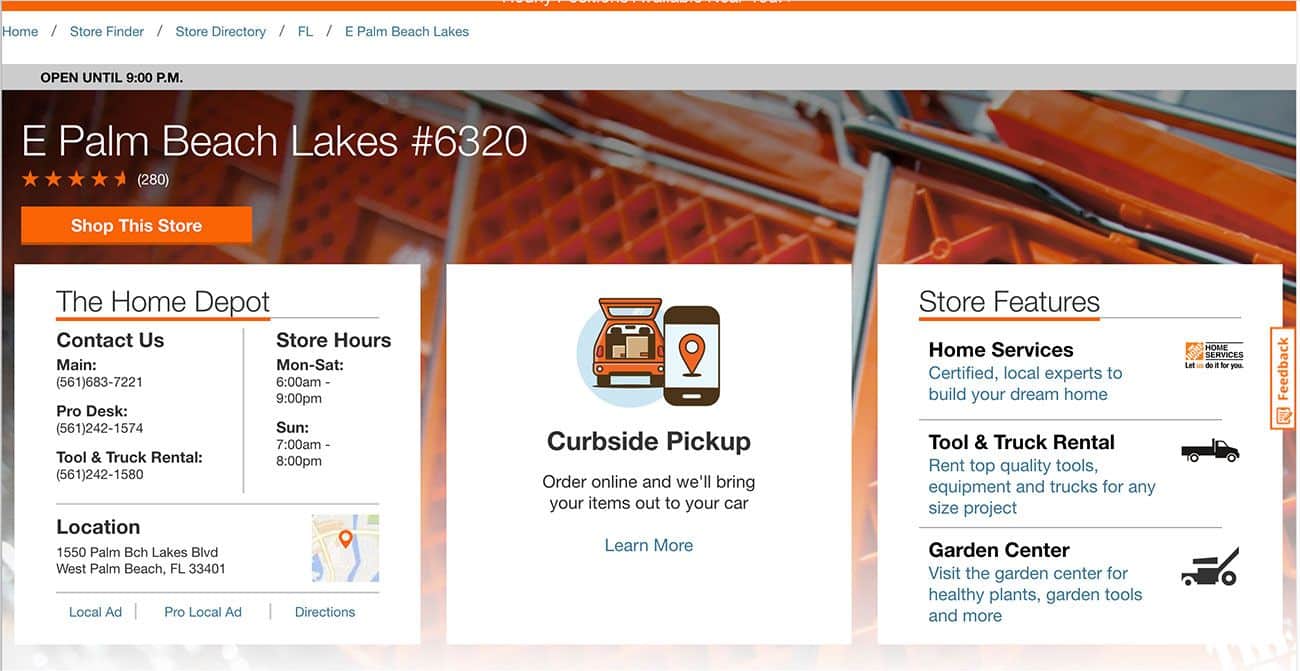 Working With a Professional
With the Google algorithm constantly changing, it isn't easy to figure out all the parameters required to create a website that ranks high for local searches in the SERPs. As a digital marketing/search engine optimization expert, I can help you with local marketing, content marketing, and multi-location SEO campaigns. Email me today to discuss how I can help you with your local SEO campaign improving your organic search traffic and phone calls.