SEO Ottawa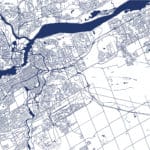 Finding a good SEO professional in Ottawa can be challenging.
The problem with most SEO companies is that they are either too expensive or too cheap, and both of these options will hurt your website rankings more than help them.
I offer affordable services for small businesses who want to rank better on Google without spending thousands of dollars on an agency. My prices start at only $500 per month, so you don't need to pay thousands upfront or get stuck paying monthly fees forever!
Learn more about my SEO services in Ottawa
Service Areas